We offer a range of appliance repair services, including washer and dryer repair.
Keeping up with an ever-growing pile of laundry can feel like a challenging task, even when you have a functional washer and dryer. But when either unit experiences an issue, the ability to tackle the mountain of dirty clothes goes away, leaving you with few options. You can drag your clothing to the nearest laundromat, although this is a time-consuming and difficult process that probably doesn't sound too appealing. You might consider replacing a damaged unit, but washers and dryers are expensive appliances, so shelling out the cash for a new one can cause financial strain.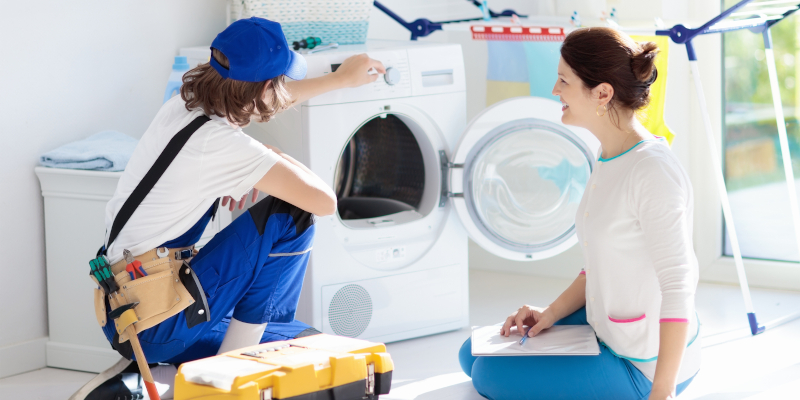 Instead of choosing either of these options, contact us at Workman Appliance Repair to request washer and dryer repair service. We offer a range of appliance repair services, including washer and dryer repair. Our team includes experienced and knowledgeable repair technicians who have worked on washers and dryers from many of the major brands in the appliance industry. We can diagnose and resolve problems, as well as get the necessary parts quickly to get your unit working again as soon as possible. In some cases, we're able to perform on-the-spot repair, as long as we have the part needed to fix the problem.
Don't let a damaged washer or dryer disrupt your cleaning routine. Keep up with the laundry by contacting us to take care of washer and dryer repair, handled by technicians with more than a decade of experience. Contact us to schedule service at your Fort Smith, Arkansas home.
---
At Workman Appliance Repair, we offer washer and dryer repair services to those in Fort Smith, Van Buren, Alma, Fayetteville, Springdale, Booneville, Paris, Mansfield, and Charleston, Arkansas, as well as Sallisaw, Oklahoma.
Similar Services We Offer: